Modular, sustainable & responsible
How sustainable is my stay on a Wikkelboat?
At Wikkelboat, we are big supporters of eco-tourism; we believe in a sustainable future and do our part to reduce tourism's impact on the environment. As a guest, you will enjoy a sustainable stay and we hope to inspire you with our space-saving and energy-friendly solutions! Below you can read more about the sustainable aspects of your stay on a Wikkelboat.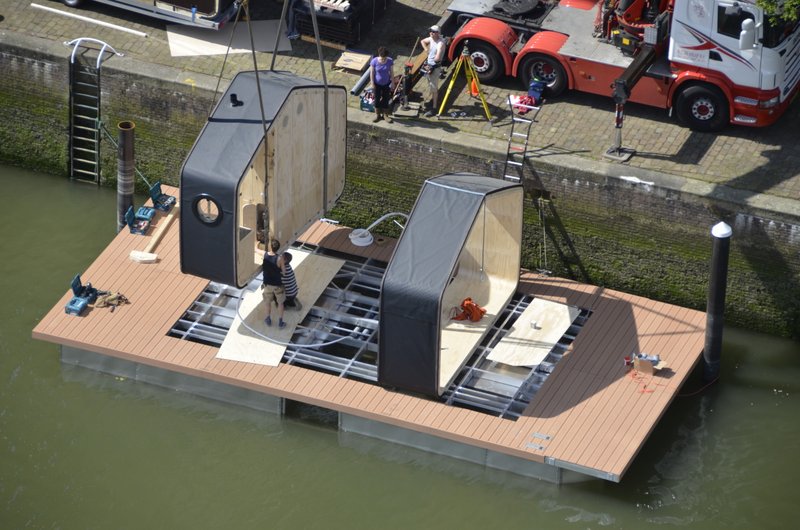 Our Wikkelboats are made of several layers of recycled corrugated cardboard. This material is lightweight, insulates sound and heat well, is strong and completely renewable. As a result, our boats have a minimal carbon footprint and contribute to a circular economy while allowing you to enjoy an undisturbed stay.
The roof of our Wrap boats is full of solar panels. With this we generate most of the power we need sustainably, any excess power is supplied by Dutch wind power. In doing so, we help reduce CO2 emissions and preserve the natural environment!
Water is a precious commodity, which is why we want to use it as sparingly as possible! Our Wikkelboats are equipped with water-saving faucets, shower heads & toilets.
We separate our waste carefully and encourage our guests to do the same. This way, the waste can be recycled and we reduce our waste streams. In addition, our wrap boats are equipped with compost bins, in which organic waste can be processed into compost. The waste is further processed at a nearby sheltered workshop.
We believe it is important to use (local) products & services that contribute to the local economy, environment & nature. For example, consider our

tea

&
coffee
or even the

toilet rolls

, just to name a few examples
Wikkelboat uses air-to-air and for the Jacuzzis an air-water heat pump as a highly sustainable heating system. This system allows rapid heating and cooling in an energy-efficient manner (606 70% reduction).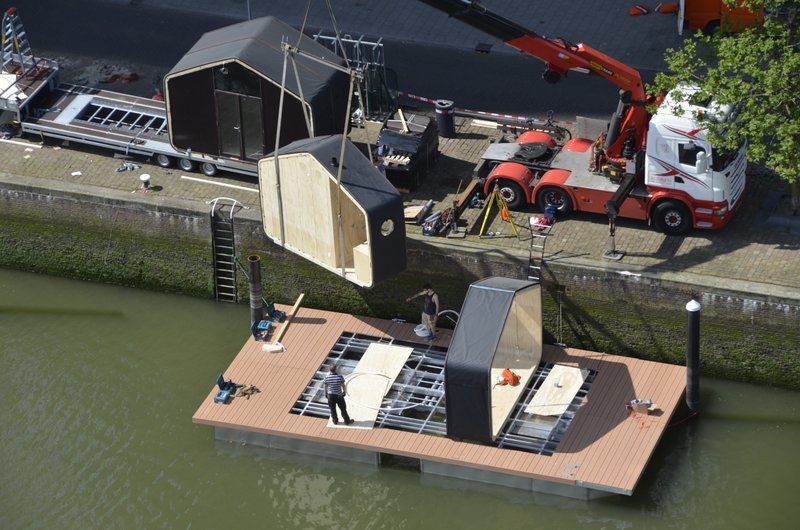 Together for a sustainable future
Wikkelboats are up to 3x more sustainable than traditional homes.
Wikkelboats are revolutionary, sustainable tiny house houseboats that contribute to a greener future in a unique and comfortable way. By using sustainable materials and advanced technologies, Wikkelboats are
up to 3x more sustainable
than traditional homes.
Discover the modular construction & smart design of our floating tiny houses
At Wikkelboat, we believe that sustainability does not have to come at the expense of comfort and style. Our tiny houses are the perfect example of how
smart, strategic design
and
modular construction
can lead to a comfortable, sustainable lifestyle.
For example, each Wikkelboat is carefully designed to make the most of the space; the floats of our Wikkelboats are not only a solid base for the cottage, but also serve as practical storage basements; the beds are disguised as cabinets in the wall, the windows in turn serve as television screens for the projector; the bedroom can be completely transformed into a meeting room during the day, and even the terrace can transform into a Jacuzzi.
Stop by and see for yourself how Wikkelboat is great at being small!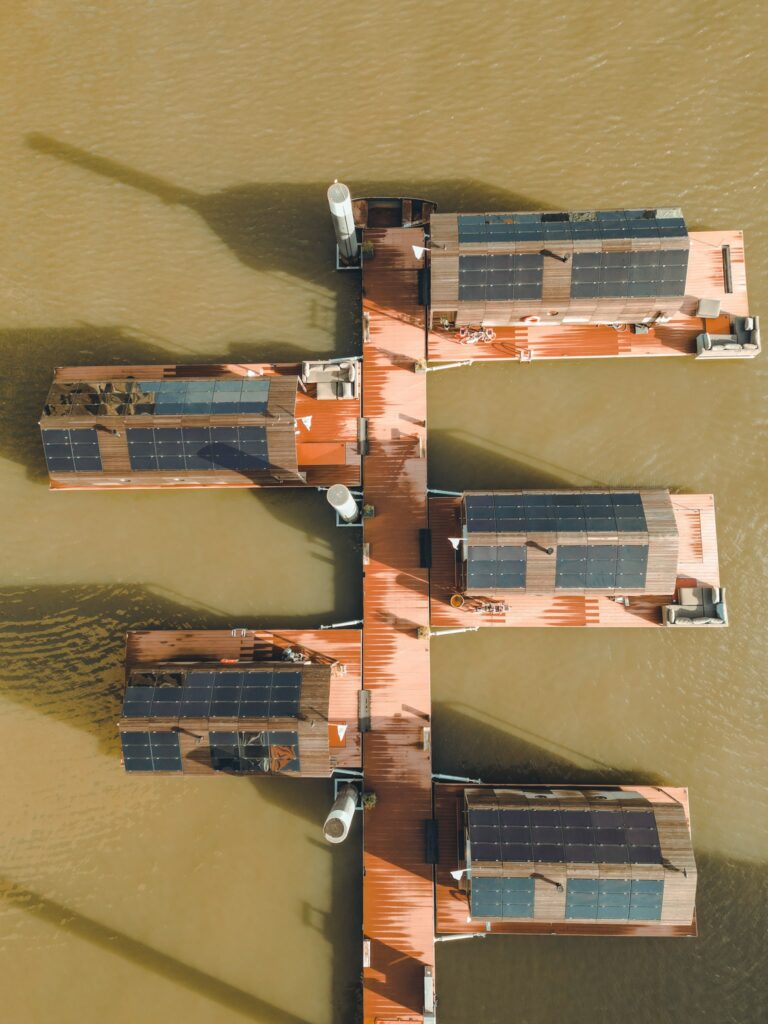 Frequently Asked Questions (FAQ)